Apple iPhone 12 series design leaks in a series of tweets. Since 2017 after iPhone X launch, there were no major design overhauls. Australian based Apple reseller Jin Store has leaked multiple images of reportedly iPhone 12 prototype blocks and CAD drawings.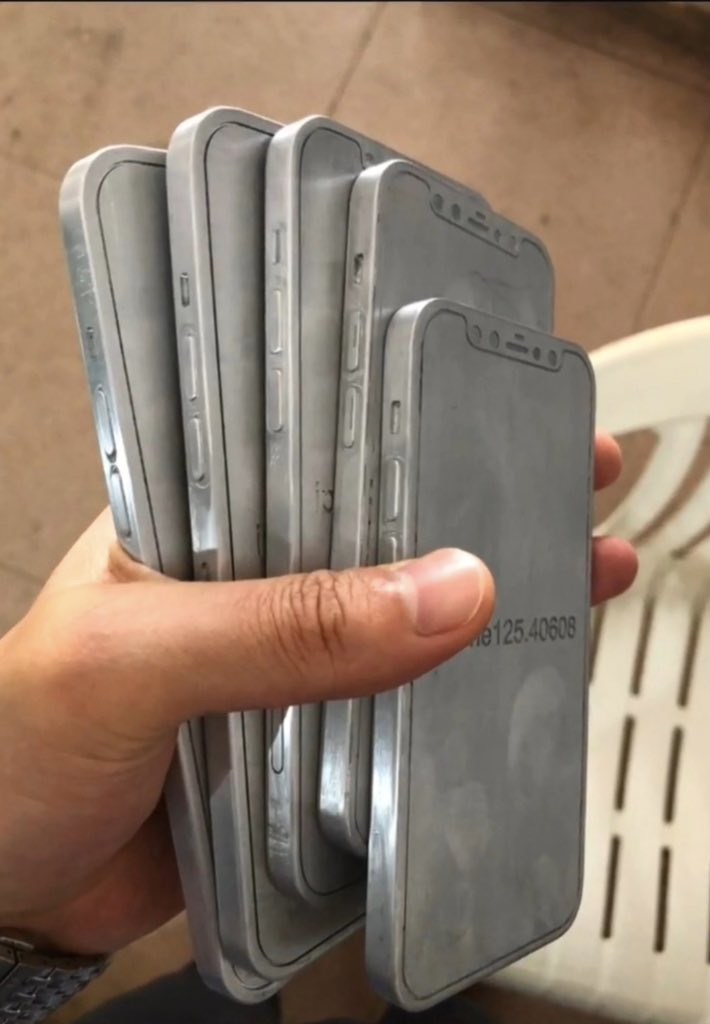 From the leaks by Jin Store, we assume that the leaks were from the case manufacturers as the leaks were mostly metal design blocks. The leaks consist of 3 models of different sizes, 5.4 inch iPhone 12, 6.1 inch iPhone 12 Max and iPhone 12 Pro and 6.7 inch iPhone 12 Pro Max.
Also a popular YouTube Channel EverythingApplePro confirms the leaks from a tweet made yesterday through their twitter account.
People who love tiny phones are in for a treat with the new 5.4-in iPhone. Smaller than a new SE! pic.twitter.com/cTSH2LBzKA

— EverythingApplePro (@EveryApplePro) June 18, 2020
From the CAD drawings, we can clearly see that the iPhone 12 will feature a triple camera setup with a flash like the iPhone 11 series. The current leaks have dismissed the rumour that iPhone 12 would feature four cameras including a LiDAR depth sensor.
Apple iPhone 12 is tipped to be featuring Snapdragon X60 chip
All the iPhone 12 would feature A14 Bionic Chip and OLED display as previous models. Also it is long rumoured that iPhone 12 could be Apple's first 5G supported device as most of their competitor devices like Samsung Note 20 have a 5G connectivity included. In a recent report from DigiTimes that the iPhone 12 will have Snapdragon X60 silicons instead of the previously tipped X55 silicon, this could mean that the iPhone 12 will be more efficient than Samsung Note 20, as it is embeded with X55 chip.
Snapdragon X60 is 5nm chip that should be much more efficient than the X55 as it uses aggregation for improved 5G Speeds. TSMC is rumoured to be tasked with the production for both X60 and A14 bionic chip.
Both the Snapdragon X60 and Apple's A14 bionic chip is built on 5nm and it is expected to be more power efficient. As most of the other modern chipsets are built using 7nm technology.
As it could be the prototypes that may have built during the early stages of design, we would advise you take these leaks with a pinch of salt. If the same leaks could show up in coming weeks again, we can confirm the components. Also, the internal component changes can happen at every stage of prototype build considering there are at leaset 3 months away from the launch as Apple releases their products in September events.